April 25, 2013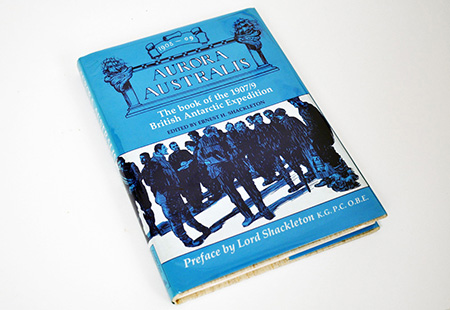 Ernest Shackleton's British Antarctic Expedition of 1907-1909, also known as the Nimrod Expedition, made great breakthroughs in polar exploration, science, and even publishing, for it was this trip that produced Aurora Australis, the first book ever written, printed, illustrated and bound in Antarctica.
Eighty years after its original publication, this rare letterpress-printed book was re-issued as trade edition, allowing the larger public to experience the Nimrod crew's creativity from cover to cover. An added attraction of the re-print is an introductory essay by Aurora Australis researcher John Millard that provides useful information about the original edition.
I discuss this edition, Millard's text, and online access of Aurora Australis in my latest Long View blog post, hosted by the California Academy of Sciences.